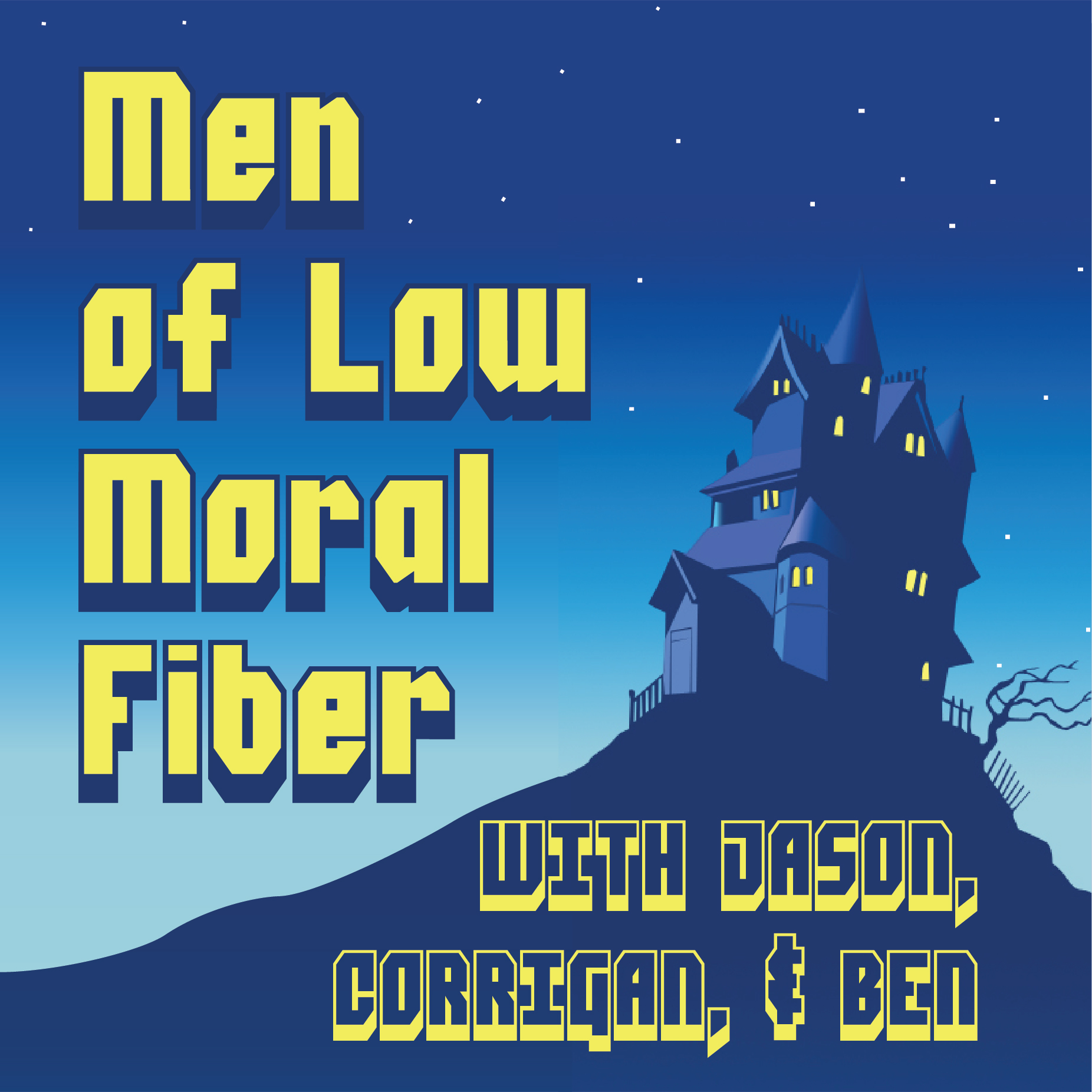 Ep 13: Star Wars Battlefront - How To Use The 3 Seashells
Apr 4th, 2017 by menoflowmoralfiber
Adventure. Heh! Excitement. Heh! A Jedi craves not these things. Good thing we're not Jedi (and yes, it's plural), because we this month we're all about adventure and excitement in Star Wars Battlefront. This game is GORGEOUS. And while yes, it lacked in a few areas, the sheer size of the levels and details of graphics is just insane. Hopefully you get a chance to play the game and listen to our thoughts on it.
We start out with a not-so-quick intro covering the good and the bad of Battlefront, then get into the development of the game at 6:27, which spills into the gameplay a LOT...somewhere around 20:00. We cover a few specific questions we had for each other about the gameplay at 31:30 too. That was fun. Then we talk about some other podcasts for a bit around 41:00 (#trypod), and then FINALLY play our ridiculous round of "What's the Beer? What's the Song?" at 46:00. And then we finish it off right talking about next month's game and a few news and notes at 52:50.
Fear? Anger? Aggression? Those are natural responses to this game at times. We're sorry...that being said, it is a pretty game. So, so pretty.
Hope you enjoyed this episode! We'll be going back to our roots next month with the classic LucasArts classic, Sam & Max: Hit the Road. Man, oh, man, are we stoked to be playing this game. Looking forward to it! Join us this month as we play it and we'll see you again next month when we figure out what it takes to be a freelance police officer.
As always, catch us at the following places...
Website: www.MenOfLowMoralFiber.com
Twitter: @MOLMFpod
Instagram: @MenOfLowMoralFiber
Email: MOLMFpod@gmail.com
Check out our MOLMF merch too!
And if you have a minute, go check out our Patreon: patreon.com/molmf
Share
|
Download(

Loading

)