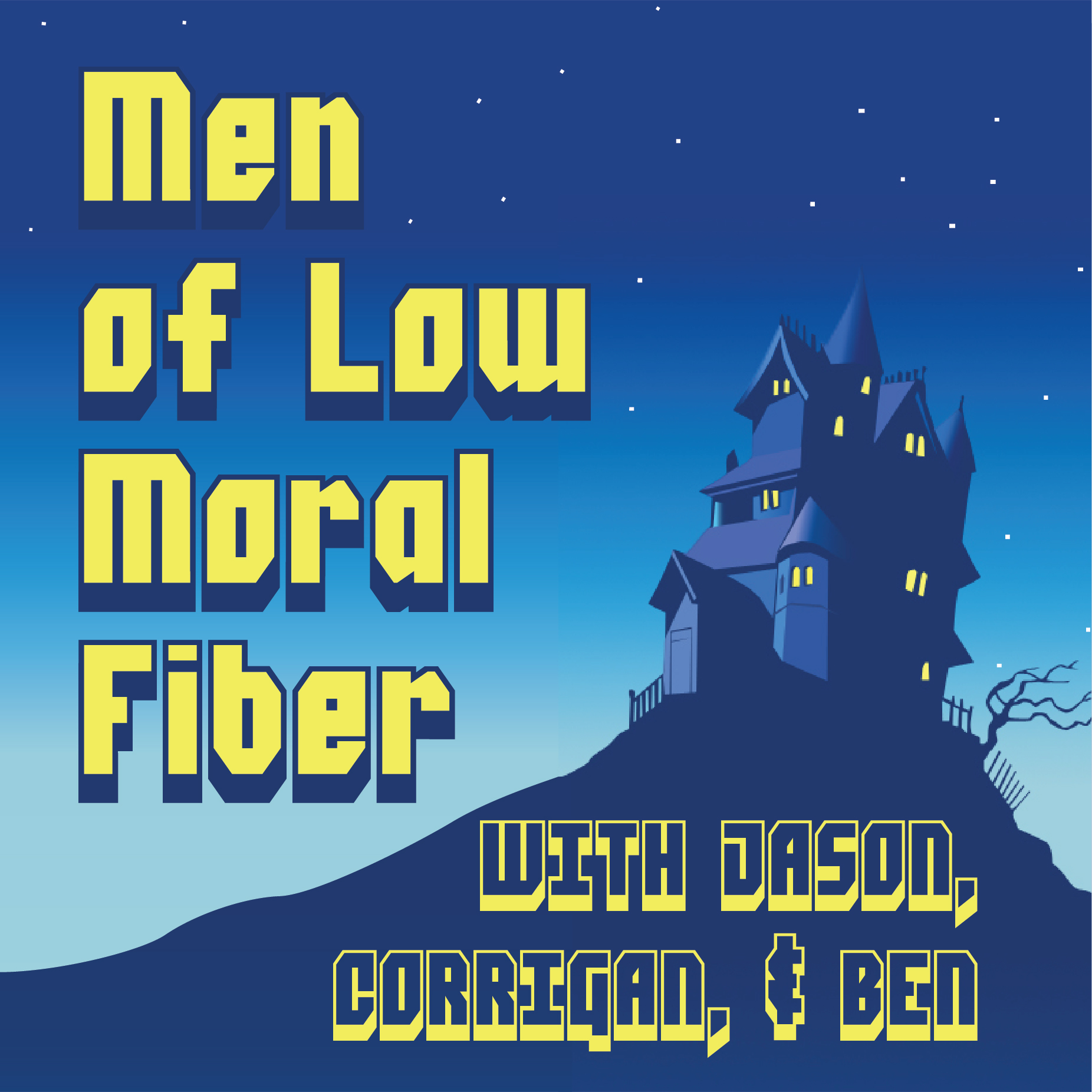 We're on a Ron Gilbert kick as of late, and this month is no exception as we're playing the 2013's The Cave. Kind of a new spin on the original Maniac Mansion style game, with a much deeper philosophical spin, and about 1000 more puzzles. So yeah, that's what we did with our month. Hopefully you got to enjoy some of this game too. Let's get into it...
We start off with a quick intro, then get into the history around 3:20. It pretty quickly spills into gameplay a few minutes later, and then we talk about our old friend, Chuck The Plant, at the 23 min mark. Then we host a loquacious round of "What's the Beer? What's the Song" at 26:30, then a quick word from Stefan at 32:30 (so good!). And we finish by talking a little about next month's game, which we're stoked about!
Enjoy!
Otherwise, you can always find us at the following locales:
Website: www.MenOfLowMoralFiber.com
Twitter: @MOLMFpod
Instagram: @MenOfLowMoralFiber
Email: MOLMFpod@gmail.com
Check out our MOLMF merch too!
And if you have a minute, go check out our Patreon: patreon.com/molmf
Share
|
Download(

Loading

)