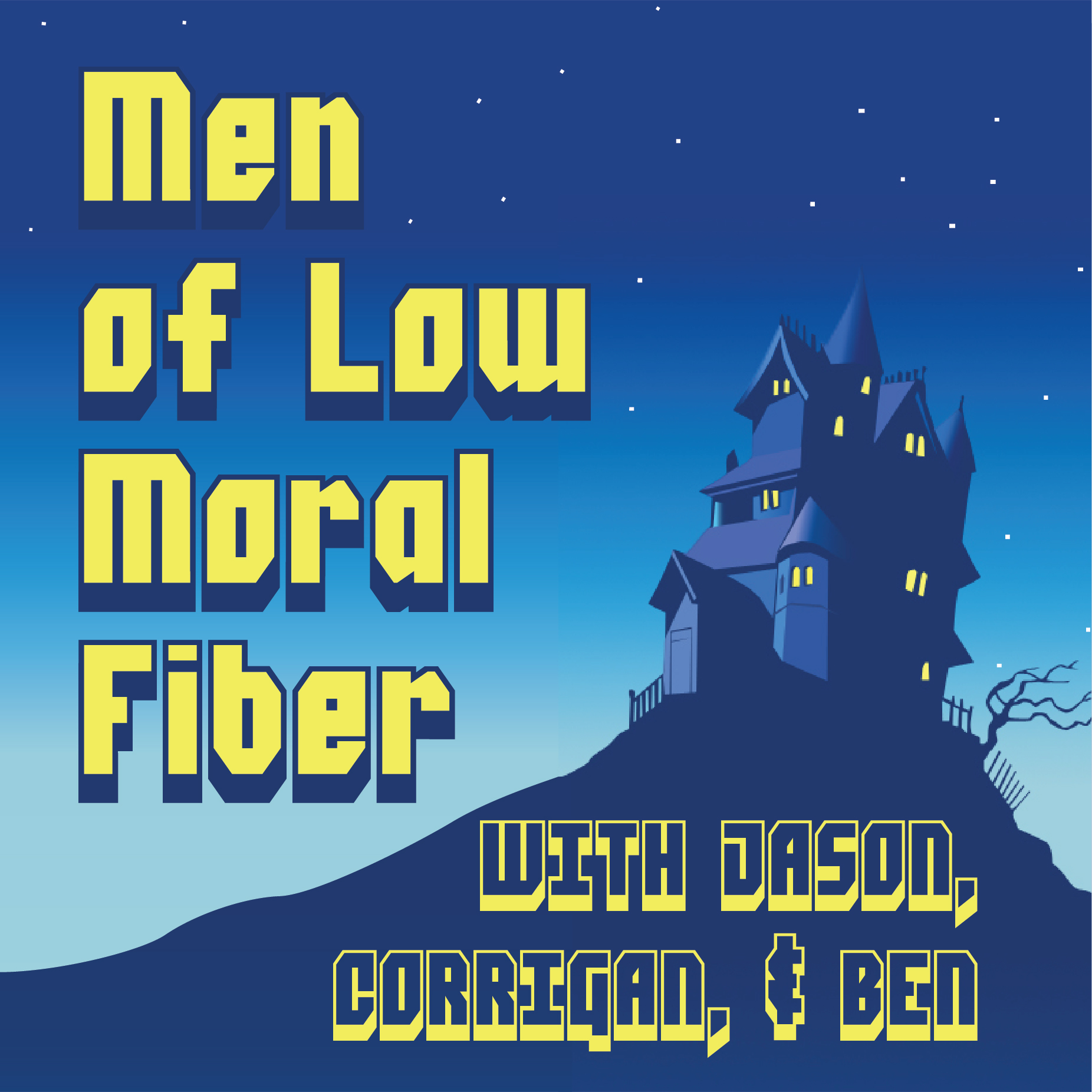 Ep 31: Doki Doki Literature Club! - A Poem Of Me And You
Oct 20th, 2018 by menoflowmoralfiber
It's that time of year again: Ye Olde MOLMF Holidayspookstravaganza!!! This year we've selected a contemporary terrifying masterpiece: Doki Doki Literature Club. It's only a year old, but it definitely has some staying power to creep people out for many years to come. Hope you...enjoyed(?) it...? Anyway, give it a listen and let us know what you thought of the game!
Beyond our eerie intro, we get into the hair-raising development (3:30), which bleeds into the frightening gameplay (17:00). Eventually, we meander into an eldritch distraction of "What Ale Does This Taste Like? What Chantey Do I Hear Whilst Playing?" (29:30), then finish the sinister episode with a ghostly discussion of what other dastardly distractions we've been preoccupied with recently (38:15), and of course what diversion will be the cynosure of next month's happening (49:00).
Happy Halloween you filthy FOLMFimals!
Sorry for the late release this month! We'll be back on schedule starting in November. From then on out it'll be the First Friday of Every Month.
As usual, you can always find us at the following places:
Website: www.MenOfLowMoralFiber.com
Twitter: @MOLMFpod
Instagram: @MenOfLowMoralFiber
Email: MOLMFpod@gmail.com
Check out our MOLMF merch too!
And if you have a minute, go check out our Patreon: patreon.com/molmf
Share
|
Download(

Loading

)