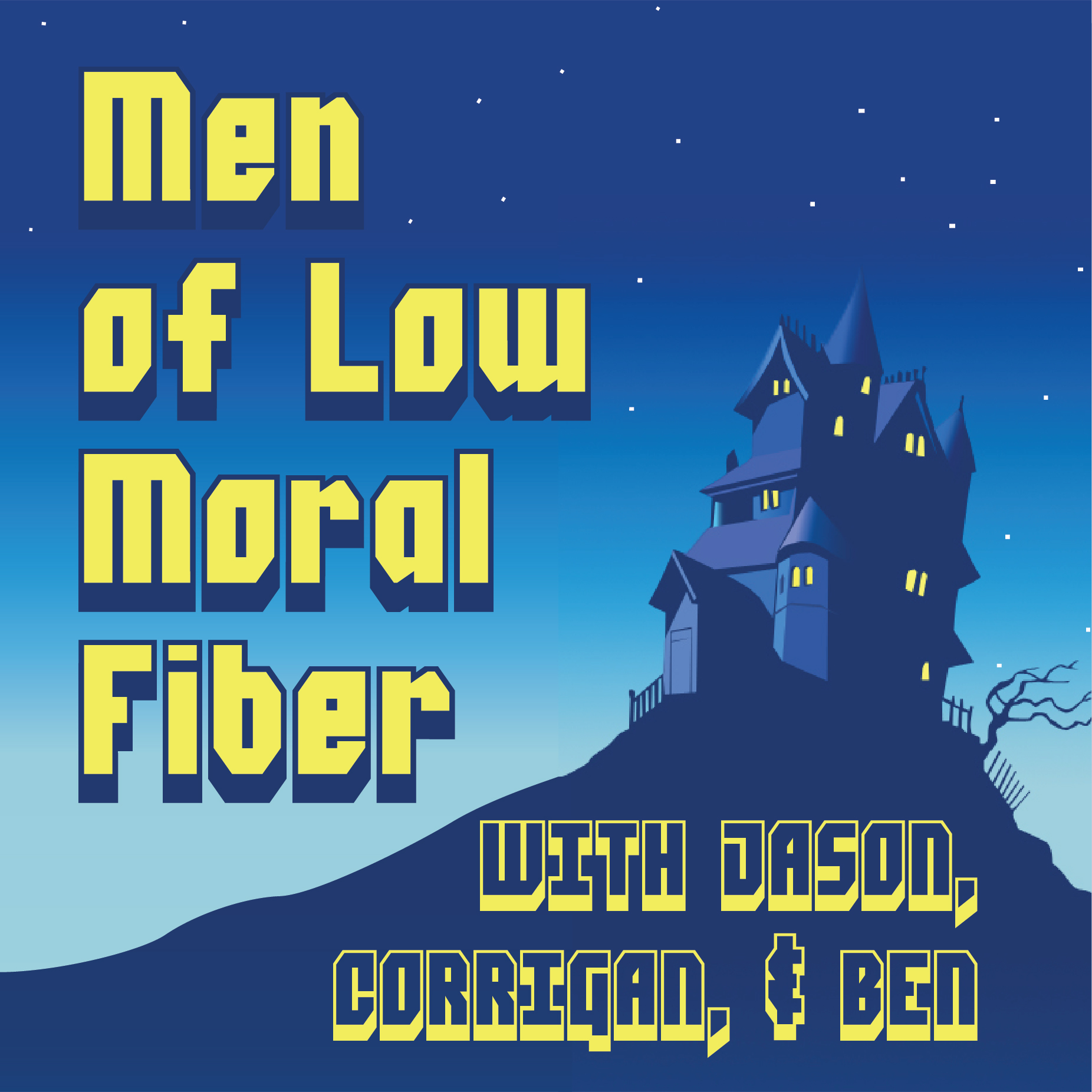 We're keeping it pretty fresh this month and playing a game that's only 5 years old! That's right. We're on it. And due to the terrible state of the entire world today, we're bringing you another Side Quest this month! Huzzah!!! Now to the episode at hand...
Corrigan, Jason, and Ben were all around twiddling their thumbs, so they dive right into the development (more to come on that later...), and got into the nitty gritty gameplay soon after (11:30). After a quick drink and some tunes (43:30), they talk about what else they've been playing and well, they've been busy (56:30). Eventually they talk about what we'll all be playing next month (77:15). Can't wait!
Hey there! If you thoroughly enjoyed this episode, feel free to rate and review it in iTunes or wherever else you're listening to it. It's a lot easier than just telling a friend about this magnificent attempt at a pod. Thanks again!
As usual, you can always find us at the following places:
Website: www.MenOfLowMoralFiber.com
Twitter: twitter.com/MOLMFpod
Instagram: instagram.com/MenOfLowMoralFiber
Email: MOLMFpod@gmail.com
And if you have a minute, go check out our Patreon: https://www.patreon.com/molmf
Share
|
Download(

Loading

)