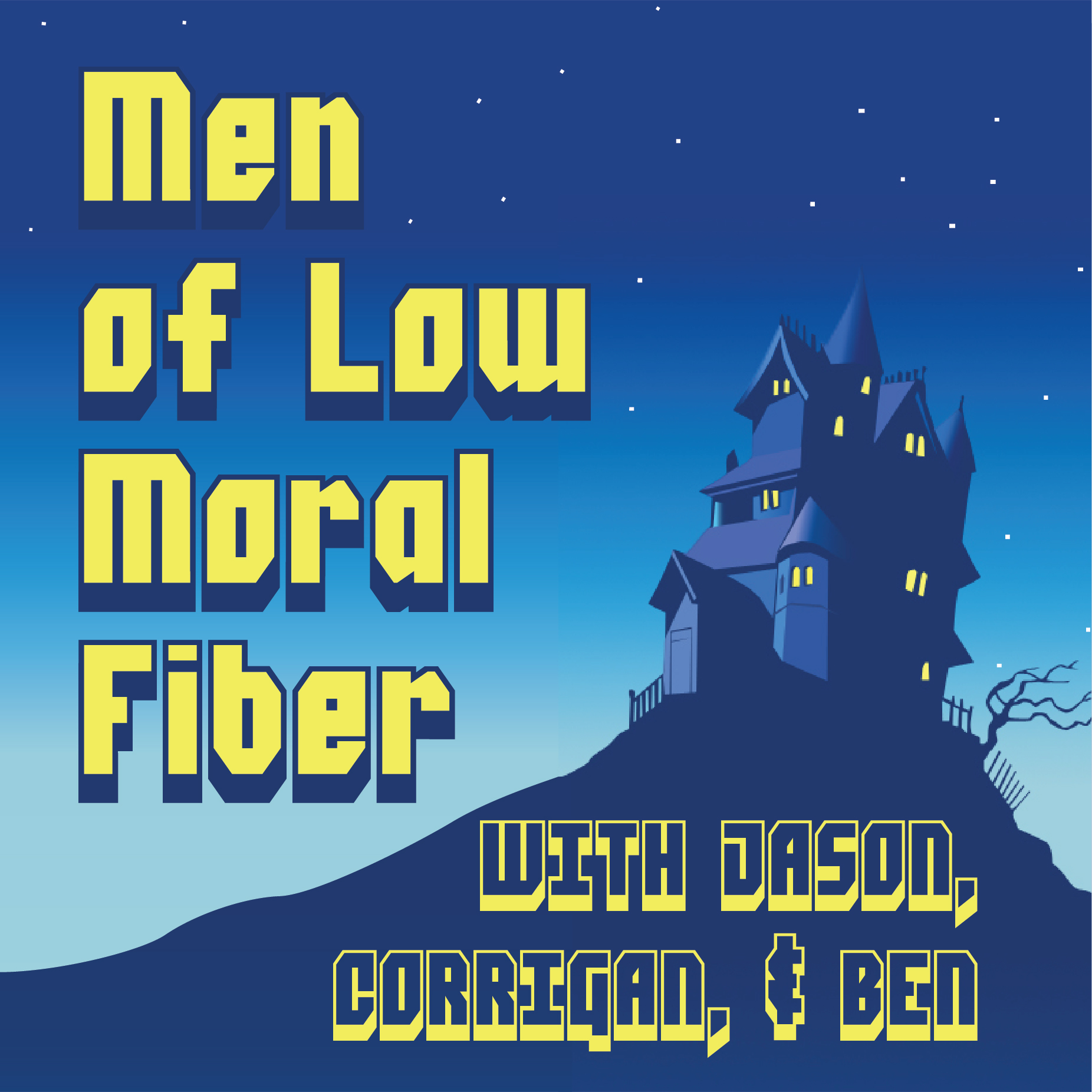 Ep 5: The Secret of Monkey Island - The Game That Created Me
Jun 3rd, 2016 by menoflowmoralfiber
Our most anticipated game finally hits the wifi waves today: The Secret of Monkey Island. Debuting in 1990, this game still holds up as one of the greatest ever. We had a blast covering it this month and hopefully you got a chance to play it too. Here's the rundown...
After a quick intro, we talk about how TSOMI got made at about 6:45, then at 16:20 we set up the game and at the 18:00 minute mark we're joined by the incoRrigible Corrigan Vaughan to chat about how it went actually playing the game. After talking puzzles, hilarities, and frustrating soup recipes, we play a lovely game of "What's the Beer? What's the Song?" at 43:00, then Jason and I bid farewell to CoRri and end things by talking about next month's game at 52:00.
And if you can't wait, we'll spoil it here: next month's episode is Star Wars: Dark Forces, which will post on Friday, July 1st. So get on it and start playing. Another great awaits you!
If you want to catch us in between episodes, you can find us at these places:
Website: www.MenOfLowMoralFiber.com
Twitter: @MOLMFpod
Instagram: @MenOfLowMoralFiber
Email: MOLMFpod@gmail.com
And if you have a minute, go check out our Patreon: patreon.com/molmf
Share
|
Download(

Loading

)