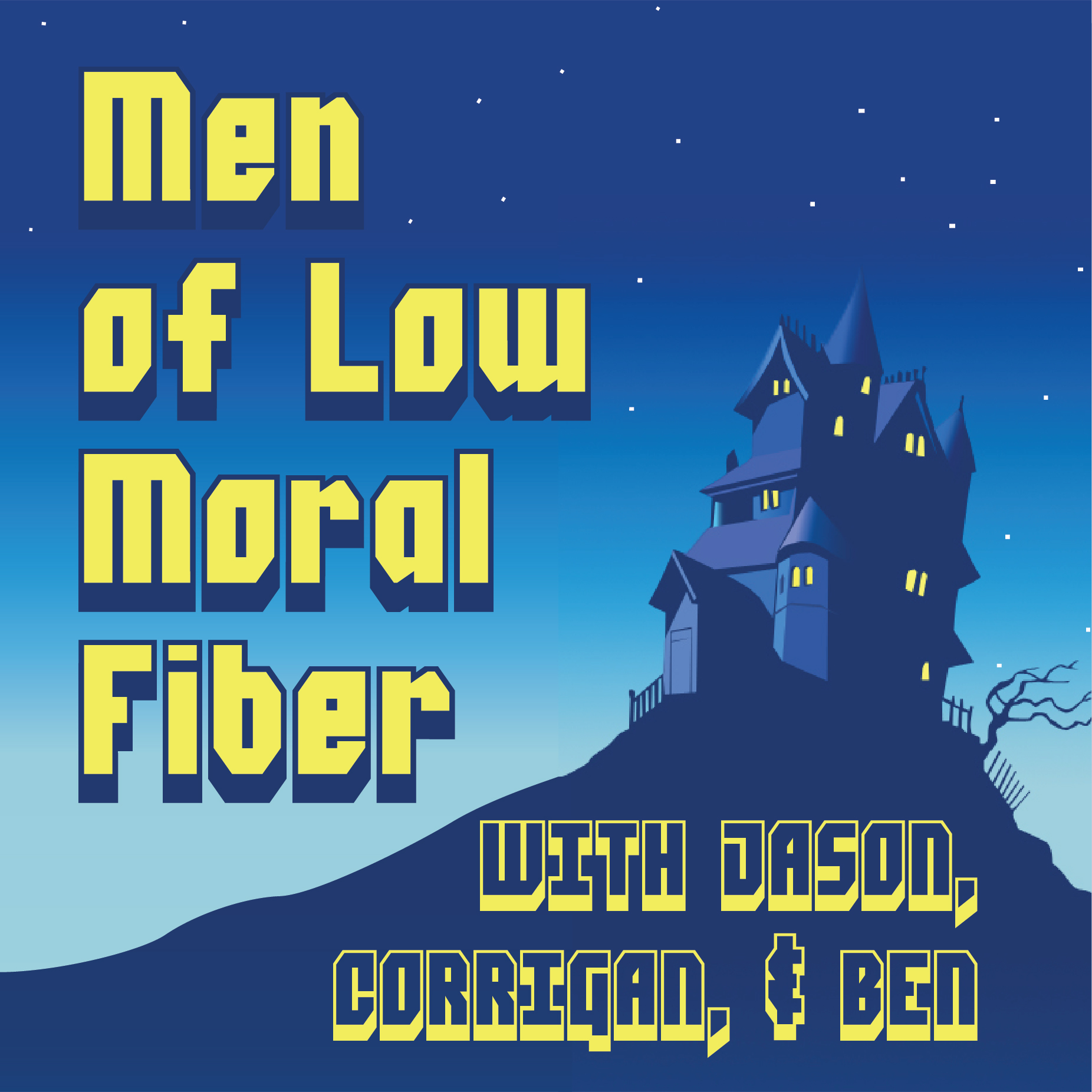 Ep 55: Escape From Monkey Island - No One Can Justify Monkey Kombat
Feb 10th, 2021 by menoflowmoralfiber
We're getting back to our roots and really pandering to our target audience (and ourselves) with this month's throwback: Escape From Monkey Island. Released in Y2K, this beast of a puzzle-monkey-kombat-adventure game is full of some of our favorite characters, locations, inside jokes, and even a nod to the name of the pod itself! Hope you get a chance to play this gem, but if not, it's kinda spoilerproof, so strap in and enjoy!
We talk A LOT about the game from a high level, then get into the gameplay specifics finally (26:15), before eventually playing an appetizing round of "What's The Drink? What's The Song?" (46:45). Of course we talk about every other game we've been playing as of late (65:30), and at some point get to talking about next month's game (75:45). (SPOILER ALERT: It's Donut County!)
Hey there listener! If you enjoyed this episode, please rate and review it on iTunes or wherever else you're listening to it or better yet go tell an influential friend (or five) who might just like it as well. Thanks for helping to spread the word!
And of course, you can always find us at the following places:
Website: www.MenOfLowMoralFiber.com
Twitter: twitter.com/MOLMFpod
Instagram: instagram.com/MenOfLowMoralFiber
Email: MOLMFpod@gmail.com
And if you have a minute, go check out our Patreon: https://www.patreon.com/molmf
Share
|
Download(

Loading

)