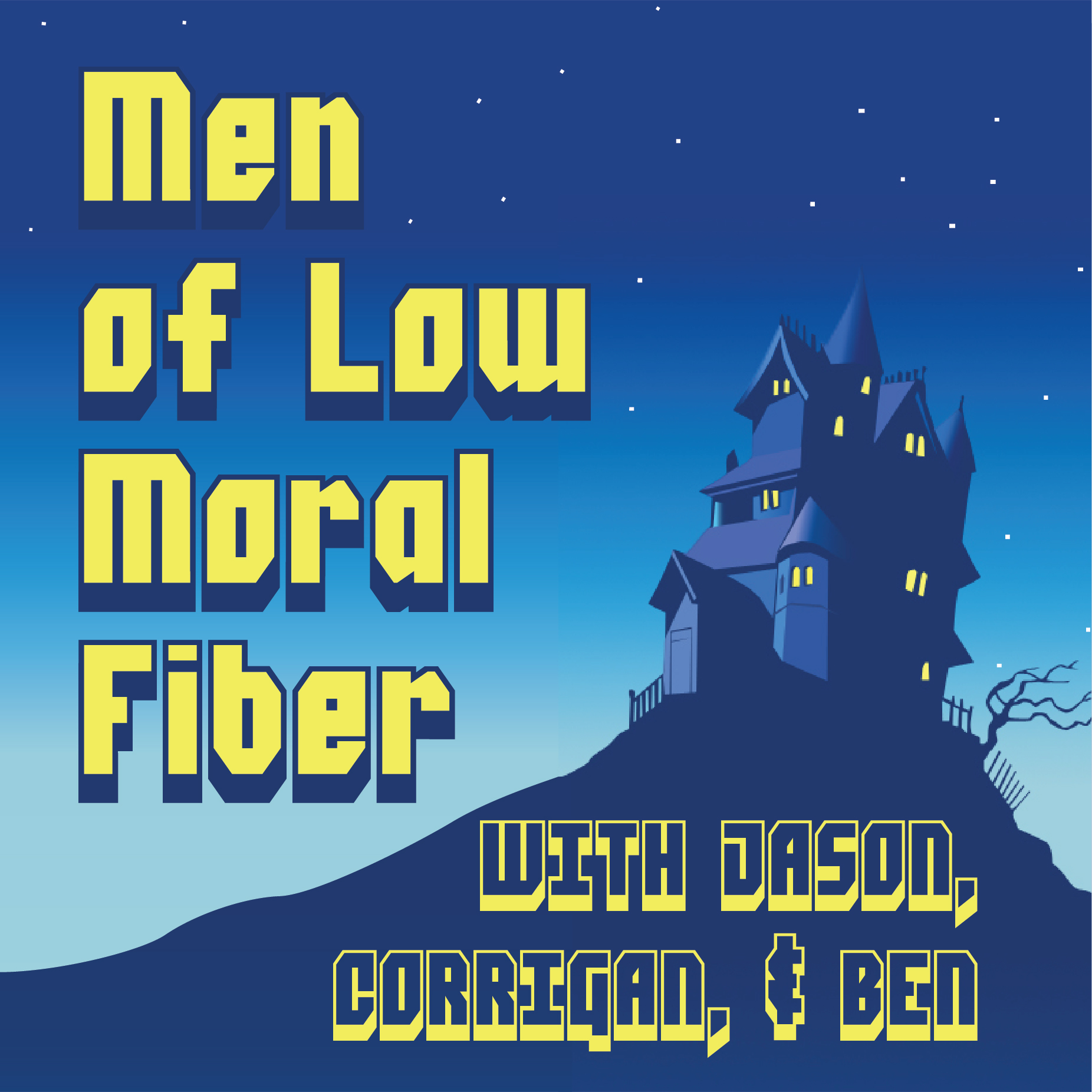 On today's podcast, we're talking about the classic 1995 Steven Spielberg epic: The Dig. This game was awesome, but like a lot of video games, it had a few Low points that really pushed us to the Brink (get it...? Oh, you will...). Anyway, we hope you got a chance to play it, but even if you didn't, we hope you enjoy this episode!
Per usual, we start off talking about the history and making of the game, then at the 20:15 mark we bring in one of our biggest FOLMFs (Friend Of Low Moral Fiber), as Brent Peterson joins us to talk all about the gameplay. He also joins us at 38:15 for a delightful round of "What's the Beer? What's the Song?" and finally we kick Brent out and chat about what we're playing next at the 50 min mark.
Psst. We're playing Telltale Games' Game of Thrones - Season 1 next month. So get on your bikes and ride to your local video game rental outlet and have them install the game cartridge into your closest smartphone/playstation/xbox/computadora/gameboy, and start-a-playin!
Oh also, we have merch now! Woot indeed. T-shirts, mugs, hoodies, etc. You can find links to our latest merch and find out what else we're up to here:
Website: www.MenOfLowMoralFiber.com
Twitter: @MOLMFpod
Instagram: @MenOfLowMoralFiber
Email: MOLMFpod@gmail.com
Check out our MOLMF merch too!
And if you have a minute, go check out our Patreon: patreon.com/molmf
Share
|
Download(

Loading

)